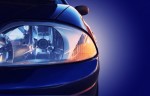 According to a June 2015 report from international researcher MarketandMarkets, the global automotive lighting market is poised for growth.
MarketandMarkets is one of the highest volume producers of market research reports. The company provides more than 1,200 studies each year, and the automotive industry is just one of verticals it follows.
The report focuses on three geographic regions that define the automotive lighting landscape, and each region faces a distinct set of market conditions.
Europe, for example, is a mature market that is recovering from recent economic struggles.
Asian manufacturers, and China in particular, are focused on delivering to growing domestic consumers.
The North America region is driven by U.S. consumers and supplied by a robust Mexican manufacturing community.
Who makes the lights?
The report studied various automotive lighting technologies by region and vehicle type. MarketandMarkets projected that the industry will grow at an annual rate of nearly 8 percent, hitting $29.5 billion by 2020.
It's worth noting that while Asia-Oceania, Europe and North America are the major players in automotive lighting, there are other markets. However, they pale in comparison to the three listed regions, and the report grouped them into a "Rest of the World" category.
"Mexico an interesting option for original equipment manufacturers."
Europe
Considered an advanced market, European manufacturers are noted for innovative design. German manufacturers in particular continue to drive new technological developments, and Europe's consumer base is traditionally very accepting of new ideas.
The European automotive lighting market took a hit in 2008 when the region faced broad-based economic challenges. The reported stated that recovery for the region started in 2013 and could be buoyed to positive growth by continued innovative design.
Asia-Oceania
This region hosts many of the world's most successful developing economies. India, Japan, South Korea and China are likely to see the largest growth of all automotive lighting markets, led by the increasing strength of Chinese consumers.
Fueled by rising automobile sales, the Asia-Oceania region is also poised to increase lighting manufacturing. Much of the new production will support regional consumers as China makes vehicles for a large and rising middle class.
North America
Mexico is by far the most exciting country in the North American triumvirate alongside trade partners Canada and the U.S.
"Mexico is a highly advanced and matured automotive market," a PR Newswire summary of the report said.
An abundance of skilled, low cost labor and similarly low production costs make Mexico an interesting option for original equipment manufacturers. A stable political environment and ready access to lucrative U.S. consumers keep Mexico in a strong position to produce OEM products like automotive lighting.
The report is indicative of the overall growth in automotive manufacturing and increased production at all points along the supply chain.