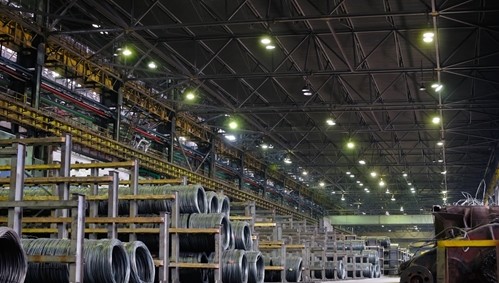 ---
In response to heavy demand from automotive manufacturers in Mexico, more auto parts suppliers are moving their operations to the country as well.
GKN Driveline announced in a press release it is developing a new state-of-the-art manufacturing facility in Villagran, Mexico. The new plant will be used for the production of premium propshaft for a wide range of automotive customers. The expansion is also a response to an increasing demand for all-wheel-drive vehicles in the Americas.
It is anticipated that the facility, based in the state of Guanajuato, will produce up to one million propshafts each year and will serve automaker customers including Audi, BMW, FCA, Ford, Honda, Mazda, Nissan and Volkswagen.
GKN Driveline is investing $17.5 million into the new facility, which will be fully operational by April 2016.
"The expansion of GKN Driveline Villagran, which is located in a growth region for automotive manufacturing in Mexico, further strengthens our position in this important market," Fidel Otake, GKN Driveline director for Mexico said. "GKN is bringing the latest propshaft and sideshaft production techniques to Mexico, helping our customers make their vehicles lighter and more efficient."
Robert Willig, GKN Driveline Americas president, added that the company is expanding to meet the key requirements of its OEMs and their customers. He also added the company works with over 90 percent of the world's automotive manufacturers.
According to the press release, GKN Driveline has been in Mexico since 1979 and employs 2,075 people across three plants in the country.
A positive environment for suppliers
The booming auto industry in Mexico creates a positive business environment that will continue to attract auto parts suppliers to the country. As The Wall Street Journal pointed out, September production of cars and light trucks grew 4 percent from last year and was up roughly 20 percent in the past three quarters, compared with the same time period in 2014. As such, auto parts suppliers are unlikely to slow down their expansion efforts in Mexico.
Beyond the health of the auto industry, both automotive manufacturers and government officials are invested in creating a more welcoming environment for suppliers. In fact, in 2014, Automotive News reported Mexico's auto industry launched a long-term effort to develop a national network of Tier 2 suppliers in the country. Plastics Today elaborated on this aim, writing that a recent report by IHS SupplierBusiness stated Mexico's auto manufacturers are still pushing for an even stronger supply base. The report cited data from the Industrial Nacional de Autopartes (INA), which noted Mexico produced $76.8 billion worth of automotive parts in 2013.
The more Tier 1 and Tier 2 suppliers move to Mexico, the more efficient auto production in the country will be. As growth continues and auto parts suppliers catch on to the benefits of manufacturing in Mexico, such as more efficient supply chains with OEMS, it is likely more companies like GKN Driveline will make the move or expand their existing operations.