Electronics Manufacturing in Mexico
Electronics manufacturing activity in Mexico is widespread. Guadalajara's capital city, Jalisco, is often regarded as the epicenter of this industrial sector. In the last 15 years, approximately $14 billion in investments have been made to make production stronger and more efficient.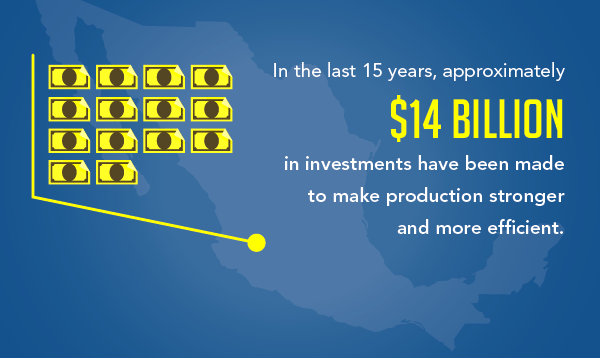 Currently, Guadalajara is home to approximately 380 specialized component suppliers, 14 electronics manufacturing services companies and 12 original equipment manufacturers. Annually, the state exports as much as $150 billion in finished goods, and the sector employs more than 50,000 Mexican workers.
However, while Guadalajara is the state where a majority of the country's electronics manufacturing takes place, other areas of Mexico are also involved as well. For example, in the northwestern section of the country, in states such as Baja California, Chihuahua and Sonora, components used in the telecommunications, aerospace and automotive industries are produced in these areas.
In the northeast region, in states like Nuevo León, Coahulia and Tamaulipas, many companies produce products such as appliances and computers. Information Technology components and electronic subassemblies are the primary focus in the states of Querétaro and Aguascalientes.
All told, electronics manufacturing in Mexico takes place in widespread geographical clusters and is one of the primary industrial sectors in the country. With a highly skilled workforce that possesses the technical acumen to assemble products both large and small, companies looking to lower their operational costs without sacrificing quality should consider the country as a prime offshoring destination.
Over the years, Mexico's government has been dedicated to implementing both infrastructure and educational policy changes to attract foreign companies to do business there. Electronics manufacturing companies looking to offshore all or some of their assembly operations, should consider Mexico as their location of choice.