Roca Fuerte Manufacturing Community

Guaymas, Sonora, Mexico


Guaymas, Sonora
Guaymas was founded in 1769 and became an official city in the Mexican state of Sonora in 1825. Guaymas is located in the Sonoran Desert along the coastline of the Sea of Cortez, about 250 miles directly south of the U.S.-Mexico border at Nogales. The population of Guaymas and its surrounding communities is approximately 200,000 people. Guaymas is only about 80 miles away from Hermosillo, the capital of the Sonora and is home to one of the largest aerospace manufacturing clusters in the country.
Benefits of Manufacturing in Guaymas, Sonora, Mexico
Economy
Economy
The main drivers of Guaymas' economy are aerospace, automotive, electronics, medical devices, metal fabrication and general manufacturing. Companies that manufacture in Guaymas have access to a competitively priced Mexican labor force with a deeply embedded manufacturing culture. Additionally, the city is within close proximity to the border, allowing for cheap transportation of goods. There are also strong connections with the local community and government, with low rates of employee turnover and absenteeism.
Infrastructure
Infrastructure
Guaymas is located 90 miles from the Hermosillo International Airport, which services over 1.3 million passengers a year and handles over 50 daily flights to major cities within Mexico and the U.S.. Additionally, Guaymas has a deep-water seaport, access to rail service and a location along Mexico Interstate 15 that connects to U.S. Interstate 10 located 350 miles north of the city.
Education
Education
Guaymas has a good educational infrastructure. There are 15 high schools, six universities and three technical trade schools. Educational institutions in the area have an enduring connection with the local industry and structure their educational programs to fit their needs.
Roca Fuerte Layout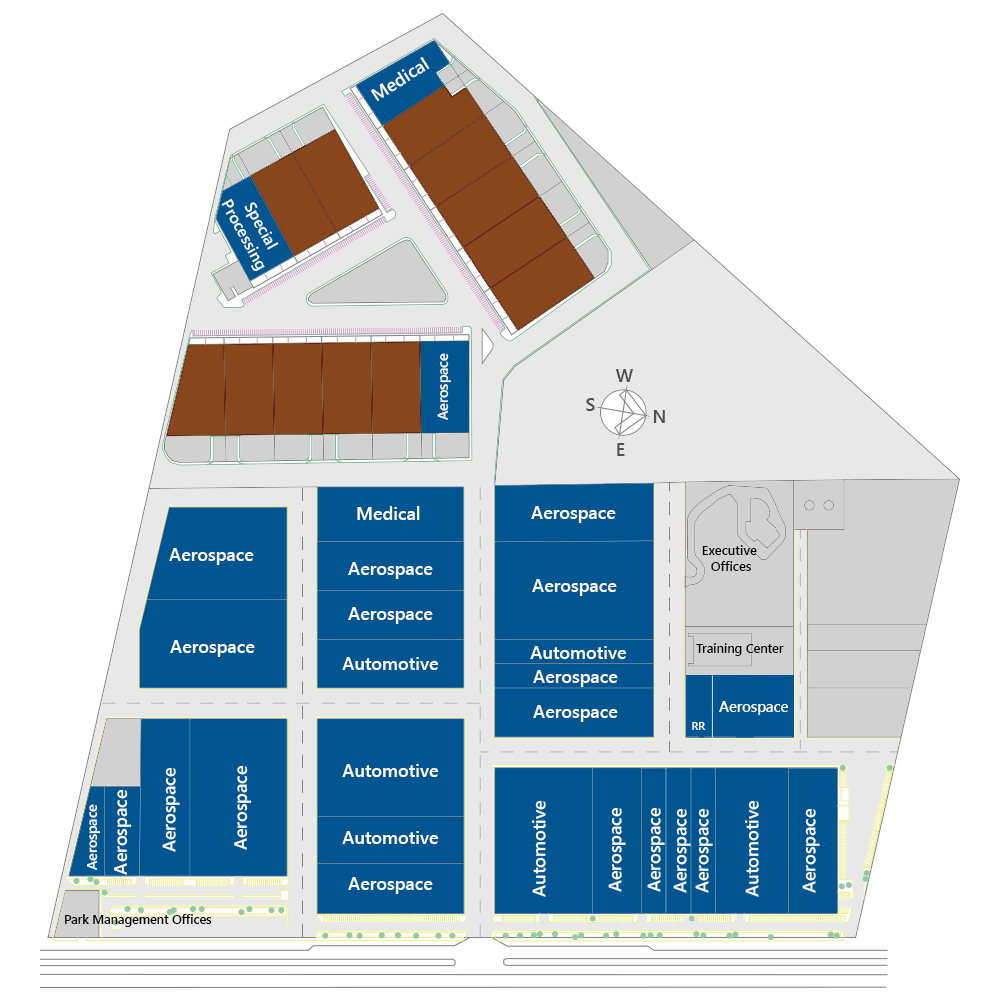 Occupied

Buildable Lots