Second 2017 Quarterly Newsletter
Border Adjustment Tax Cancelation: Explained
In late July, U.S. congress decided to remove plans for a Border Adjustment Tax (BAT) from the discussed trade reform and NAFTA negotiations. The BAT would have taxed imports to the U.S. from foreign countries. The notion of the tax brought about many uncertainties regarding market and economic value, specifically the automotive and retail industry. This news to remove the inclusion of a BAT comes in the middle of trade negotiations between the three countries.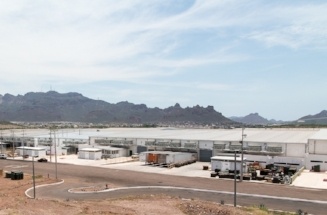 Understanding Your Manufacturing Costs in Mexico
Establishing a manufacturing presence in Mexico comes with various costs to consider. A manufacturing operation requires specific skills, location knowledge, and supply-chain partnerships to dig deeper into overall manufacturing costs. Understanding the minimum wage, set-up costs, and regulatory compliance will enable an efficiently managed operation in Mexico that will continue to grow in the long run.
The Offshore Group Manufacturing Communities
Bella Vista and Roca Fuerte (Guaymas and Empalme)
The Offshore Group lead a summer engineering internship program that hosted three students from the University of Arizona and ITSEM (Technologico de Monterrey). With St. Clair, the students developed a program to help optimize machine production by identifying "dead times," and turning them into productivity times. The students learned advanced excel skills and conquered communicatoin tasks. By gaining cultural and technical understanding to complete their project, the students generated favorable results. Another internship program is set to be scheduled soon.
As of June, 2017 The Offshore Group reached a milestone! We now employs 15,000 direct employees in Guaymas and Empalme!
La Angostura (Saltillo)
The Offshore Group's Micronics inauguration was a great success. The facility is up and running, ready to produce filtration products.
Student Partnerships with The Offshore Group
Partnering students from CONALEP start the new academic year. Now 120 students are pursuing a Tool Maker degree (3-year degree for technical students).

Summer Camps
The Offshore Group began soccer and summer camps in Saltillo, available to employee children for a small fee. The students participated in educational projects and soccer tournaments to spend a summer full of leadership activities, confidence building, and more importantly, fun!